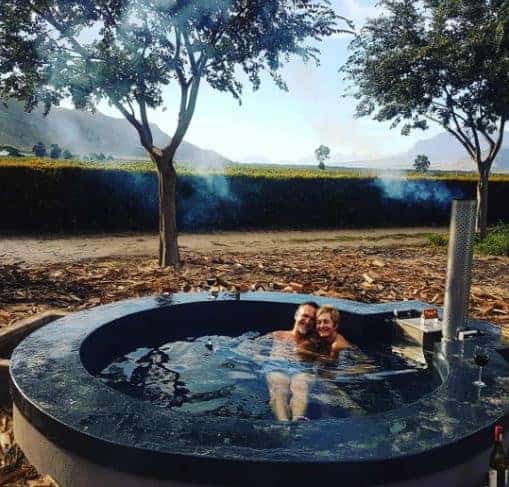 About PicardiPlace
PicardiPlace has a variety of accommodation suitable for all from solo travelers, families, couples and honeymooners.
PicardiPlace is a luxurious guest house in Rawsonville – situated on a working wine farm in the Breedekloof Valley.
Here you can enjoy the open spaces of the farm and the spectacular views of the surrounding mountains.
If you wish to relax, this is the place to get away from the hustle and bustle of the city! read more…
Welcoming
ATMOSPHERE
PicardiPlace is situated only an hour's drive from Cape Town, near the quaint village of Rawsonville on the beautiful Slanghoek Road. We would like to share with visitors a variety of experiences displaying hospitality inspired by the boundlessness of our surroundings.
Experiences
Discover new experiences in the Breedekloof only one hour's drive from Cape Town!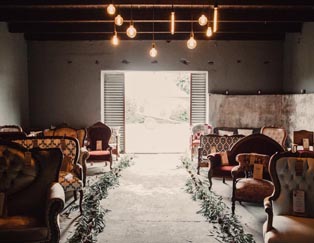 We aim to make your event a memorable occasion. Whether private or corporate, we will customise to your requirements. Functions/Events we have hosted in the past include: parties, conferences, year-end functions, stork teas, baby showers, garden club meetings & wine club evenings.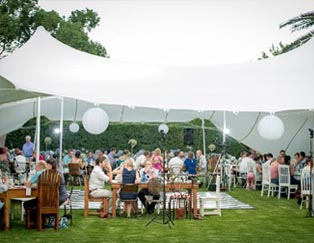 PicardiPlace has become known for its slightly avant-garde weddings – it offers an authentic, earthy mood that reflects our philosophy and surroundings. Picture a Bedouin tent under the stars amongst the vineyards with your friends and family dancing the night away.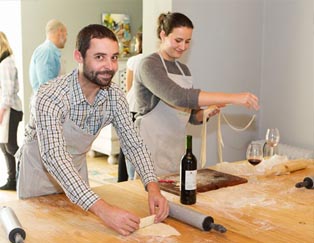 We offer unique and interactive Italian Cooking classes. Classes start at 10am with a welcome drink from your host Jaco Brand that will do the introduction to the day, thereafter off to our permaculture vegetable garden where you will be picking your own fresh produce.
A MUST do
What a stunning setting. All the rooms are so unique, comfortable and just stunning. Everything was so well planned and executed, from the wine tasting in the herb garden to the pasta making classes. WELL DONE JACO you are a great host. I will definately recomend this to anyone that is looking for that WOW weekend away.
Wedding Weekend
Best place for bride to stay over the night before the wedding, and get dressed the day of the wedding if youre getting married in Rawsonville area.. Jaco's food is amazing! Hospitality out of the world!
And photos came out breathtaking! Beautiful surroundings! Ill be back
Best Host Ever
Jaco is one of those persons that immediately let you feel as if you are at home. Everything is in immaculate order and well executed, from the mint in the water to his gardens – and that is picture perfect! It is an enjoyable experience doing the sustainable garden, pasta course and the stay over. His place is beautiful.